CONGRATULATIONS TO THE ALZHEIMER'S ASSOCIATION® ON ANOTHER SUCCESSFUL ALZHEIMER'S ASSOCIATION INTERNATIONAL CONFERENCE®!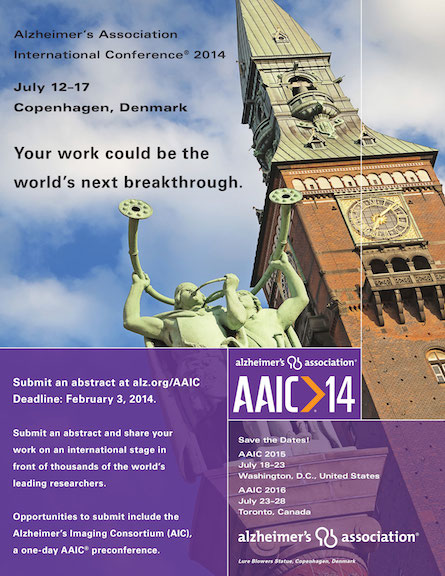 Branded by STUDIO KAST, the Alzheimer's Association International Conference (AAIC®) is an annual meeting where the world's leading researchers, scientists, doctors and caregivers gather to discuss and share cutting-edge information on Alzheimer's disease and other dementias. With an international platform aimed at scientific collaboration, prestigious news outlets such as The Wall Street Journal, CNN, TIME, USA TODAY and GlobalNewswire are publishing articles that highlight the innovative information showcased this year at AAIC.
For over 25 years, AAIC has been a catalyst for scientific breakthroughs by connecting doctors, scientists, investigators and students to education, research information and technological advancements. Each year, AAIC continues to grow and achieve new milestones in the fight against Alzheimer's disease on a global scale. STUDIO KAST has been working with the Alzheimer's Association for over 10 years and we are honored to be a part of such an important and influential cause.
Our work for AAIC has been all encompassing; designing yearly logos, daily onsite program books, postcards, booth graphics, signage, powerpoint decks and much more. The program embodies AAIC's personality and experience that reflect its premier standing in the research industry. The AAIC logo stylistically represents the scientific nature of the event and moving the field of Alzheimer's research forward, with the hand drawn typeface and the oversize arrow. A warm color palette was created to complement the Alzheimer's Association main brand color purple, and to invoke the social, sincere, honest and welcoming nature that reflects the conference's personality. With a primary four quadrant grid layout, the AAIC brand provides flexibility and usability in all applications while still maintaining a consistent look and feel that immediately registers brand recognition.
We highly value our relationship with the Alzheimer's Association and are proud to captivate and engage the viewer in a meaningful and thoughtful approach. Together we continue to bring awareness to a devastating disease and help in the fight against Alzheimer's disease and other dementias.